MARK STOLAROFF, Instructor
Mark Stolaroff is an independent producer and a founding partner of Antic Pictures, an LA-based production company producing a slate of low budget, high quality digital features. He is currently in post production on DriverX, his 5th collaboration with award-winning writer/director Henry Barrial. DriverX stars Patrick Fabian (Better Call Saul), Desmin Borges (You're The Worst), Melissa Fumero (Brooklyn Nine Nine) and many other talented actors. Stolaroff and Barrial's previous feature, The House That Jack Built, which premiered in the 2013 Los Angeles Film Festival, played theatrically in 2015 and is now currently streaming on Netflix and other digital platforms. Stolaroff produced Barrial's third feature, the micro-budget sci-fi film Pig, which was an official selection at over 35 film festivals worldwide, winning 10 awards, including 7 Best Feature award. Pig was distributed by Kino Lorber in 2014. With Ron Judkins, Stolaroff produced Barrial's second feature, True Love, which was developed in the Sundance Screenwriters Lab and was a hit on the festival circuit. Stolaroff also consulted on Meera Menon's Farah Goes Bang, which premiered in the 2013 Tribeca Film Festival, winning the Nora Ephron Award. Other projects include: The Trouble With Men And Women, (2006, Associate Producer); the feature documentary Paper Chasers, (2005, Co-Producer); Some Body (2002, Associate Producer); Manic, (starring Joseph Gordon Levitt, Don Cheadle, and Zooey Deschanel) (2001, Associate Producer); Keep The River On Your Right: A Modern Cannibal Tale (2000, Associate Producer), and others. He also produced the higher budget horror feature Devil's Whisper, directed by Adam Ripp, which world premiered at Dances With Films in June 2017.
Stolaroff was formerly a principal of Next Wave Films, a company of The Independent Film Channel that provided finishing funds to exceptional, low budget films; and through its production arm Agenda 2000, financed and executive produced digital features. Included in Next Wave's 13 films are Christopher Nolan's (Inception, The Dark Knight, Batman Begins, Memento,) first feature, Following; Joe Carnahan's (The A-Team, Narc) first feature, Blood, Guts, Bullets, & Octane; Amir Bar Lev's (The Tillman Story, My Kid Could Paint That) first feature Fighter; the Academy Award-nominated documentary Sound And Fury; and the Sundance Grand Jury Prize winning documentary Southern Comfort. In all Next Wave took seven films to Sundance and five to Toronto; nine were released theatrically in the U.S. and two premiered on HBO; nine were shot digitally and six of those were transferred to film.
Stolaroff has lectured on low/no budget and digital filmmaking throughout the world and at many of the major film festivals. He has taught film classes at UCLA Extension, the Maine Film Workshop, and The Learning Annex and has written for Scientific American, Filmmaker, Sight & Sound, Film Festival Reporter, and Film Arts Magazine. He has been on countless filmmaking panels over the last two decades, including serving as the Series Moderator for IFP/LA's Digital Filmmaking Series in 2001 and 2002. He has sat on the juries of several film festivals and was on the Advisory Board of HBO's US Comedy Arts Film Festival. He currently serves on the advisory board of Filmmakers Alliance. Stolaroff founded No Budget Film School in 2005, and in addition to teaching his classes, has lectured at most of the major film schools.

Stolaroff has extensive production experience on several low budget features and shorts, including production managing the Academy Award winning short film My Mother Dreams The Satan's Disciples in New York. His background also includes two years in Investment Banking at Merrill Lynch Capital Markets, and five years as the Managing Director of Curtains Theater, an innovative legitimate theater he founded in Houston. A native Texan, Stolaroff received his BBA from the prestigious Business Honors Program at the University of Texas in Austin and minored in Film Production, directing several 16mm shorts.

Recent Guest Speakers:
Peter Broderick (left)

PETER BRODERICK
is President of Paradigm Consulting, which provides strategic consulting services to filmmakers and media companies. In addition to advising on financing, sales, and marketing, Paradigm Consulting specializes in state-of-the-art distribution techniques -- including innovative theatrical service deals, cutting edge video strategies (mixing retail and direct sales online), and new approaches to global distribution. It helps filmmakers reach target markets effectively and build core personal audiences.
Broderick was founder and President of Next Wave Films, which helped launch the careers of exceptionally talented filmmakers from the U.S. and abroad. A company of the Independent Film Channel, Next Wave supplied finishing funds and other vital support to filmmakers, and financed digital features through its production arm--Agenda 2000. Next Wave's features included Christopher Nolan's
Following
, Joe Carnahan's
Blood Guts Bullets & Octane
, Jordan Melamed's
Manic
, Kate Davis's
Southern Comfort
, Josh Aronson's
Sound and Fury
, and Amir Bar-Lev's
Fighter
. Broderick played a key role in the growth of the ultra-low budget feature movement and has been a leading advocate of digital moviemaking, giving presentations on digital production at Cannes, Sundance, Toronto, Berlin and many other festivals. He has lectured at Harvard, taught courses at UCLA, and written articles for Scientific American, The New York Times, The Economist, The Los Angeles Times, and Filmmaker magazine. A graduate of Brown University, Cambridge University, and Yale Law School, he practiced law in Washington, DC.
Most recently, Broderick has focused on the coming revolution in independent distribution. In addition to giving keynote speeches on the subject internationally, he published a groundbreaking article, "Maximizing Distribution," in the Directors Guild of America magazine (Jan. 2004,
http://dga.org/news/v28_5/craft_maxdist.php3
). In 2004 he launched a website,
http://www.filmstoseebeforeyouvote.org
, designed to harness the power of film to impact elections utilizing new distribution techniques. For more information on his sought-after consulting services, visit his website:
http://www.peterbroderick.com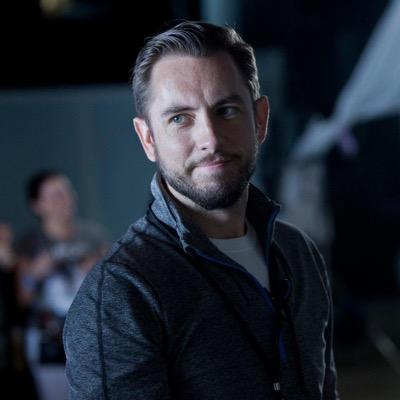 Joshua Caldwell

JOSHUA CALDWELL is an accomplished director, writer, producer, former digital exec and MTV Movie Award winner. He has worked with a number of high profile producers, including CSI: creator Anthony E. Zuiker, for whom he produced Cybergeddon the online global motion picture event for Yahoo! and directed all of the film's ancillary content for the immersive website. His award-winning short film Dig, starring Mark Margolis of Breaking Bad, was featured in numerous film festivals. He's directed episodes of Welcome to Sanditon, the new series from the creators of The Lizzie Bennet Diaries and Furrocious, a webseries for Discovery Channel Online. His short film Resignation was featured at Comic-Con 2014 and his debut feature film Layover, made for just $6,000, had its World Premiere at the 2014 Seattle International Film Festival where it was nominated for the New American Cinema Award. He most recently directed the first season of South Beach, an original drama series for Hulu.
Director/Editor Jill D'Agnenica is a visual artist, filmmaker, and mother of two girls. Her directorial debut, the feature film Life Inside Out, won Best Premiere at the Heartland Film Festival in 2013 and went on to be screened at 20 festivals throughout the US and Canada, receiving 16 awards, including 5 Best Feature and 4 Audience Awards. After a limited theatrical release, Life Inside Out was released on DVD and VOD in April 2015.

D'Agnenica's first job in the film industry was as an apprentice editor at Roger Corman's studio in Venice CA. She went on to assist on ultra-low budget films by Donna Deitch and Richard Glatzer, and once beseeched Greg Araki to let her tidy up his completely disorganized dailies, before turning her back on the indie world for awhile to make some actual money working in television. In between television gigs, she continues to co-produce and edit indie shorts and features.

As a visual artist, D'Agnenica plays with allegory and transformation, of herself and others,-to manifest a larger truth (or at least a parallel possibility) of who we are and who we aspire to be. Her ongoing project, "Bad Mother" documents with photographs and video her inattention and failings as a parent while her children run around and do whatever they please with their time, space, and bodies. D'Agnenica has created several pieces of public art around Southern California, including for two Los Angeles city libraries, the Fashion District downtown, and Garfield High School in East Los Angeles. Grants and awards for her art and movies include four Kickstarter Project Grants, an Artist in Community Grant from the City of Los Angeles Cultural Affairs Department, an Artist's Project Grant from LACE (Los Angeles Contemporary Exhibitions), and The Los Angeles Downtown Breakfast Club's Rose Award for Public Art.

D'Agnenica received her MFA in visual arts from Claremont Graduate University and a BA, Magna Cum Laude, in History from UCLA. She currently edits the critically acclaimed drama, Switched at Birth for ABC Family.


Michael Knowles is an acclaimed writer, director, producer, editor and actor. Included in the 4 features that Michael has directed is the award-winning The Trouble With Bliss, which he also wrote, produced, and edited. The film stars Michael C. Hall (Dexter), Henry Fonda, Brie Larson, and Lucy Liu, and was released in 2011. Michael's most recent feature, 4 Nights In The Hamptons, which he wrote, produced, directed, edited and starred in, was made for $25,000 and shot in 12 days with a 5-man crew. It was released earlier this year by Gravitas Ventures. Michael is a true renaissance man. In addition to teaching acting and marshal arts, he invented the Atlas Camera Support system, used by many cinematographers.


MATT RADECKI is a Los Angeles-based producer, director, editor and cinematographer, and the co-founder of Different by Design, a high-definition production and post-production company. Included in Matt's credits are "TV Junkie," a feature-length documentary he co-directed and edited which won a Special Jury Prize at the 2006 Sundance Film Festival and is currently screening on HBO. "Chasing 3000," which he co-produced with his Different By Design co-founder Greg Lanesey (who directs), premiered at the Tribeca Film Festival and stars Ray Liotta, Rory Culkin, Lauren Holly, Seymour Cassell, Keith David and M. Emmet Walsh. He also produced and is co-cinematographer of "Red White Black & Blue," which aired on PBS' Independent Lens in 2007. He also edited "Who's Back" (shot by DA Pennebaker), which appeared on the definitive Who DVD collection "Incredible Journey." More recently, he was the producer of the multi-award winning documentary Marwecol.
Different By Design
www.dxdproductions.com
was founded in 2004 to produce interesting and entertaining films and provide high definition production and post-production services to their clients. Since its inception, Different By Design has produced six feature length films and has provided HD services on over 100 films, documentaries and music videos, including "Me & You & Everyone We Know," "The Aristocrats" and music videos for Keith Urban and Switchfoot. Different By Design can provide high definition camera packages through its partnership with HD Cinema, high definition and standard definition online and color correction as well as dubs, down converts and deck rentals.
Instructor for "Cinema Language" Class: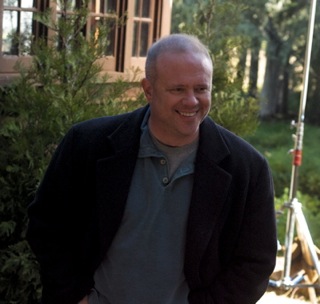 Tom Provost
TOM PROVOST has enjoyed a varied and successful career in the entertainment industry as an author, screenwriter, editor, director, producer, actor, and instructor. Before graduating from The University of Texas in Austin's prestigious Plan II honors program with an emphasis in film, he wrote and directed several shorts and authored a published thesis on director Alfred Hitchcock. He then moved to Los Angeles to pursue an acting career. After landing several parts in film and TV, including a recurring role on Steven Spielberg's SeaQuest DSV, Provost took up editing, learning the Avid system just as non-linear editing was beginning to make its way on the scene. After editing short films and a couple of features, he worked for several years cutting and producing award-winning promos for the WB and Bravo Television Networks. During this time he was hired to adapt a script for Morgan Freeman's production company, Revelations, a screenplay eventually made into the film Under Suspicion starring Freeman and Gene Hackman, directed by Stephen Hopkins. The screenplay was nominated for an Edgar Award. This lead to work as a script doctor, where his ability to shape story has been highly prized.
Provost's feature directorial debut
The Presence
, (
www.thepresencemovie.com
), which he also wrote, was recently released by Lionsgate. The inventive ghost story/modern-day gothic romance stars Academy Award-winning actress Mira Sorvino (
Mighty Aphrodite
), Shane West (
ER
), Golden Globe Nominee Justin Kirk (
Weeds
), and Tony Curan (
Pearl Harbor, Gladiator
). In addition to directing commercials and editing reality TV (
The Bachelor
,
The Apprentice
[Emmy nominated], and several others), Provost has been a popular film instructor at a variety of venues all over the country for many years.
A graduate professor of Screenwriting at Pepperdine University in Malibu, you can read some of Provost's writing at his blog:
onfoodandfilm.com